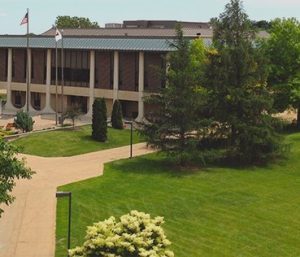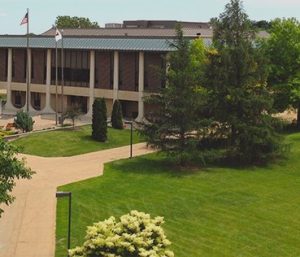 The Highland Community College Board of Trustees has approved an agreement with Durand High School to be among 12 area high schools to participate in the CollegeNOW program. With the 20-21 academic school year, the College has the highest number of enrolled students since the program began in 2012.
The program allows high school students to take college-level classes to earn both a high school diploma from their school and an Associate's Degree from Highland simultaneously. This year, Highland has the most students enrolled since the program began, with 35, first-year students, and 14, second-year students.
Many students are interested in being challenged by more difficult courses and CollegeNOW can provide that challenge. A majority of the students are choosing majors in the STEM field which is heavy in math and science, and HCC can meet that demand with higher level Calculus, Biology, Physics, and Chemistry courses.
Every year, there is a different student population as some years. This year it just happened that Highland had students from almost all of the schools who have agreements with HCC. That alone caused a spike in enrollment this year.
"CollegeNOW is a great program for students who want to challenge themselves and get a head start on their college academics," said Vicki Schulz, Highland student advisor and transfer coordinator. "The program gives the students a chance to take on rigorous courses in math and science so that they are well prepared to transfer to the four-year university."
At the August board meeting, trustees approved the agreement with Durand. Other participating schools include Aquin, Dakota, Eastland, Forreston, Freeport, Lena-Winslow, Orangeville, Pearl City, Pecatonica, Warren and West Carroll. Stockton will be participating for the 2021-2022 school year.
The program has grown from one participating high school in the Fall Semester in 2012. The first class graduated in May 2014.
For more information on CollegeNOW, contact Vicki Schulz at vicki.schulz@highland.edu or call 815-599-3664.