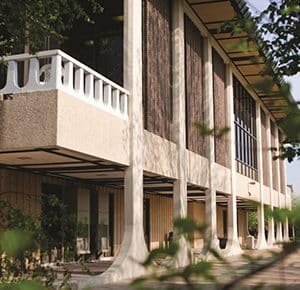 Highland Community College's Upward Bound program has received a grant from the U.S. Department of Education to help more low-income students who will be the first members of their families to attend college. The federal grant for $287,537 will go toward adding staff positions and growing programming that prepares local students to enroll in college after graduation from high school and persist through earning a degree.
"I've watched Upward Bound change the lives of first-generation students. Since 2017, HCC's program has helped nearly a hundred local students find their future paths in higher education or the working world," said Anthony Sago, director of TRIO Services at Highland. "Upward Bound's impact reached beyond participants to include their families' educational, professional and personal goals."
Highland's Upward Bound programs provide student instruction in literature, composition, mathematics, science, and foreign language — both during the school year and the summer. The program also provides intensive mentoring and support for students as they prepare for college entrance exams and tackle admission applications, financial aid, and scholarship forms.
Statistics released by the U.S. Department of Education show that 86 percent of Upward Bound participants enroll in postsecondary institutions immediately following high school graduation. In 2021, more than 70,000 students enrolled in 966 Upward Bound TRIO projects in the United States.
Upward Bound began as a pilot program in 1964 by the Economic Opportunity Act to address some of the educational inequities faced by underserved populations. It was the first of seven federal TRIO programs authorized by the Higher Education Act to help students navigate and succeed in college. It bolsters students who may have not had the same academic opportunities as many of their peers and helps remove barriers preventing students from thriving academically.
For more on the Upward Bound program at Highland Community College, visit highland.edu.