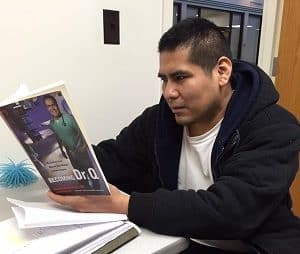 Highland invites public to virtual meeting
The Highland Community College Adult Education program will hold an informational Zoom™ virtual meetings on Sept. 15 at 6 p.m.; Sept. 16 at 2 p.m., and Sept. 17 at 10 a.m. on becoming a volunteer tutor to adults. The session will address questions about a tutor's role, time commitment, and experience. Volunteers tutor math, reading, writing, or English as a Second Language throughout the Highland district.
The rewarding tutoring opportunity helps improve the community and the lives of residents, one person at a time. A tutor's support and encouragement is a key influence in the lives of students. Just by volunteering an hour or two a week, tutors are a source of inspiration to students.
To access the Zoom™ meeting link, go to highland.edu and click on the events calendar listing or contact Esther Mayer at 815-599-3538 or esther.mayer@highland.edu.
This project was made possible by a grant by the Illinois State Library (ILS), a division of the Office of Secretary of State, using state funds designed for literacy. The Highland Community College Adult Education program is an equal opportunity educator and employer.