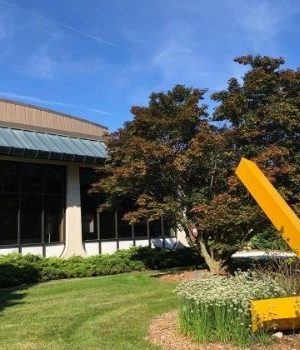 The Highland Community College Concert Band and Orchestra will hold their fall concert at 7 p.m. Friday, November 12 in the Fine Arts Theatre in the Ferguson Fine Arts Center, 2998 W. Pearl City Rd., Freeport, Ill.
"The Ensemble is excited to be back on stage and to create more musical moments for our audience," said Scott Stich, Concert Band conductor. "We have missed performing for our audience. We hope that the variety of our music speaks to everyone who comes to hear us."
Stich said, "Sedona" by Steven Reineke captures the natural landscape of mountains and wide-open spaces
"Overcoming" by Thompson Brandt is an original piece about the American social situation during the pandemic and as we come out on the other side. This is the premiere performance of this piece.
"R E S T" by Frank Ticheli commemorates the life of Ticheli's father, drawing on the comfort and quiet from this piece of work.
"Molly On The Shore" by Percy Aldridge Grainger is a staple of the band world that gives the audience energy and excitement.
"Black Granite" by James L. Hosay is a march dedicated to the memory of the men and women who died in the Vietnam war. The "Black Granite" symbolizes the Vietnam veterans memorial in Washington D.C.
Under the direction of Brandon Lamm, the orchestra will be playing the following song selections: "Finlandia" by Sibelius; "Bacchanale" from Samson and Delilah by Saint-Saens; "Adagietto" from Mahler's 5th Symphony, and "Plink Plank Plunk" by Leroy Anderson.
Tickets are $12 for adults; $10 for seniors, and $5 for students. The box office will not be open for ticket sales on the evening of performances. Please call 815-599-3718 for phone orders. Online ticket sales the week of the event will be issued as e-tickets. The e-ticket will be sent in an email which must be printed for entry. In-person tickets sales will still be open 1-5 p.m. Monday through Friday. To order online, visit highland.edu/boxoffice.
Masks are required in all Highland buildings. Due to COVID-19, performance information is subject to change.