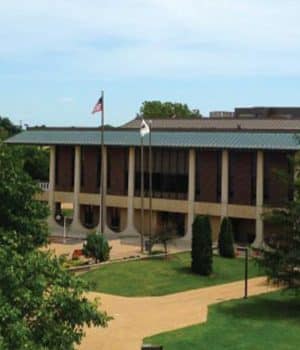 Highland Community College invites recent high school graduates to New Graduate Express Registration on Wednesday, June 8 from 8 a.m. to 4 p.m. in the Student Conference Center (Building H), 2998 W. Pearl City Rd., Freeport, Ill.
Express Registration offers new students a dedicated day to take placement tests if needed, meet with an advisor, and get registered for fall classes.
New this fall, Highland is offering a high-flex option for some of the courses. This allows students to attend face-to-face or through a virtual environment depending on what the student desires. Highland has a large number of face-to-face classes and online options to accommodate all learning styles. All of these options come with affordable tuition and many other scholastics and financial resources for those who qualify. Students also have the option to choose from 8-week, 10-week, or 16-week length formats.
"With loan interest rates increasing and the price of gas increasing, Highland offers a comprehensive listing of transfer and occupational programs with the four counties we serve"," said Jeremy Bradt, Director of Enrollment and Records. "Students are looking for community and they will receive a high-quality education with faculty that want to see students succeed. Highland has a vast array of transfer agreements to take advantage of and occupational programs that have some great connections and are in demand in the community."
Highland Community College classes start on August 22. For a complete listing of fall semester classes, view the searchable schedule at highland.edu/schedule. To schedule your registration day, call 815-599-3573.