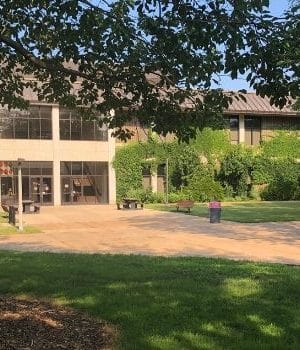 The Highland Community College Agriculture Department would like to invite area students and employers to the Northwest Illinois Agriculture Industry Ag Expo.  The event will begin at 9 a.m. on Friday, Dec. 8 at Highland Community College, 2998 W. Pearl City Rd., Freeport, Ill.
The Ag Expo brings together local agricultural employers with college and high school students for a day of exploring career opportunities. Employers will put on display the variety of agricultural employment options available in northwest Illinois. Career-ready college students along with career-exploring high school students will connect to match interests with opportunities.
"By uniting agricultural employers with future employees at this event, we hope we can expose students to diverse career options available in agriculture, and also facilitate the hiring process for employers," said Justin Ebert, Highland Agriculture instructor.
In addition to professional networking, the full-day event for students includes hands-on activities related to Highland Agriculture certificates and degrees, a complimentary lunch, and an optional campus tour.
"It is our intent that students in attendance can link their personal interests to classes and degrees, and most importantly, to professional opportunities available in our region. We hope this event encourages, inspires, and invites the next generation of agriculturalists to plant their future, right here in northwest Illinois, " said Monica Pierce, Highland Agriculture Instructor.
Both employers and participants can register to attend this event by contacting Justin Ebert at justin.ebert@highland.edu or Monica Pierce at monica.pierce@highland.edu. The deadline for registration is Dec. 1.