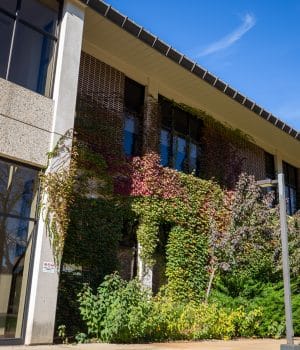 In celebration of Highland Community College's 50 years of Retired and Senior Volunteer Program (RSVP), there will be an Open House for the public from 3 to 6 p.m. on Wednesday, Sept. 13 in the Student Conference Center, room H-201, at 2998 W. Pearl City Rd., Freeport, Ill. Remarks will begin at 4:30 p.m.
"Please join us in celebrating 50 years of RSVP serving our community," said Cindi Mielke, Director of RSVP. "We are one of two programs that have had the same sponsors for all 50 years, and both have been sponsored by community colleges. The interesting part is one is in the north and one is in the south of Illinois. Highland's program has only had four directors during the 50 years of sponsorship."
RSVP is an outreach program for the community that brings older adults to Lifelong Learning and volunteer opportunities within the college district. RSVP volunteers serve as ushers for Fine Arts activities, HCC Commencement events and other opportunities.
The RSVP program at Highland is one of only two in the state of Illinois at a community college. It is an outgrowth of efforts by private groups, gerontologists and government agencies over the past decades to address the needs of retired individuals in America.
The White House Conference on Aging in 1961 called attention to the continuing need of older people for useful activities. One of the outcomes of the conference was the passage of the Older Americans Act of 1965. In the same year, the Community Service Society of New York launched a pilot project on Staten Island, which involved a small group of older adults in volunteer service to their communities. It was named SERVE (Serve and Enrich Retirement by Volunteer Experience). The success of this program, which demonstrated beyond doubt the value of the services of older volunteers, led to an amendment to the Older Americans Act, creating the Retired and Senior Volunteer Program in 1969.
RSVP is a federally funded program by AmeriCorps under the Corporation for National and Community Service, Illinois Department on Aging and HCC. RSVP provides meaningful volunteer opportunities to adults 55 and older for over 60 HCC district non-profits. For more information about RSVP, please contact Director Cindi Mielke at 815-599-3564.