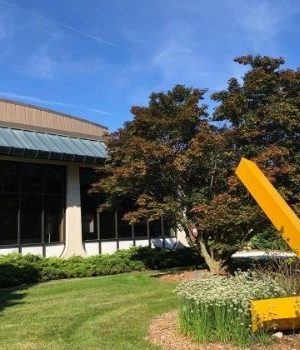 Highland Community College's 47th season of Summerset Theatre will present the musical "Working." Performances will run at 7:30 p.m. on Aug. 11, 12, and 13 and at 3 p.m. on Aug. 14 at the Fine Arts Theatre in the Ferguson Fine Arts Center at 2998 W. Pearl City, Rd., Freeport, Ill.
Nominated for six Tony Awards, "Working" is based on Studs Terkel's best-selling book of firsthand accounts from American workers. Songs are by Stephen Schwartz ("Wicked" and "Godspell"), Lin-Manuel Miranda ("Hamilton") as well as Craig Carnelia, James Taylor, Micki Grant, and other artists.
Based on interviews with actual people, "Working" tells the core truths of what it means to make a living in contemporary America. Parental guidance is suggested for adult language and themes.
"'Working' celebrates the worker in all professions and trades," said Laura Early, HCC's Theatre Arts Instructor and director of the production. "This story is one of grit, determination, perseverance, joy, and heartbreak. Both funny and poignant, it is a moving portrayal in which we can all see ourselves."
HCC's Vocal Music Instructor Dr. Randy Haldeman serves as music director, and Fine Arts Technical Coordinator Alex Jansen is technical director and set design manager. Highland alumnus Robert Walker is the choreographer for this production, with Linda Foat as costume designer.
Members of the cast are:
Heath Atz, of Freeport; Brielle Bruce, of Freeport; Emmah L. Cady, of Lanark; Hailey Johnson, of Pearl City; Elizabeth Lagos, of Shannon; Layla Roling, of Shannon; Rawley Schulz, of Stockton; Ben Skipor, of Freeport; and Jacob VenHuizen, of Apple River.
Tickets are on sale at $17 for adults, $14 for seniors, and $10 for students. Visit highland.edu/box office or call 815-599-3718. Tickets also will be available for purchase for a half-hour before each performance at the box office in the lobby.