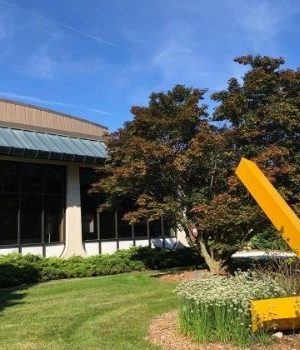 Highland Community College's 47th season of Summerset Theatre will present "Working: A Musical" from the book by Studs Terkel, adapted by Stephen Schwartz and Nina Faso with performances on Aug. 11, 12, and 13 at 7:30 p.m., and at 3 p.m. on Aug. 14 on the Fine Arts Theatre stage located in the Ferguson Fine Arts Center, 2998 W. Pearl City, Rd., Freeport, Ill.
The musical features contributions by Gordon Greenberg, songs by Craig Carnelia, Micki Grant, Lin-Manuel Miranda, Mary Rodgers, Susan Birkenhead, Stephen Schwartz, James Taylor, with orchestrations by Alex Lacamoire.
"Working: A Musical," tells the stories of working people in different regions and occupations. It was first produced by the Goodman Theatre in Chicago and on Broadway. It was nominated for five Tony Awards.
The auditions will be held on Saturday, April 9 starting at 10 a.m. in the Fine Arts Theatre located in the Ferguson Fine Arts Center on the campus of Highland Community College. For the auditions, visit highland.edu to register for one of the two blocks of times (10 a.m. to noon, or 1 p.m. to 3 p.m.). Actors interested can download a copy of the audition form, and bring it with them to the auditions.
The director is seeking a diverse group of talented singers, dancers, and actors, ages 16 and older. The musical includes numerous adult roles of various ages. Highland students, faculty, staff, and community members are sought. Highland Community College Theatre Department actively seeks a diverse cast.
COVID protocols will be followed for the auditions. Please have a mask ready to wear. Refer to highland.edu for the most up-to-date information about COVID protocols at the time of the audition.