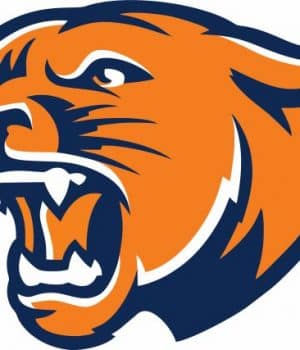 Based on academic excellence, a dozen Highland Community College student-athletes have been honored as NJCAA All-Academic American recipients. For student-athletes to qualify for this prestigious award, they must maintain a minimum 3.60 GPA.
"We are very proud of our Highland Cougar student-athletes who have earned NJCAA All-Academic honors. They continue to excel in the classroom, competition, and in the community," said Director of Athletics Pete Norman. "Our coaches work hard to develop well-rounded student-athletes, and they deserve recognition for their efforts as well. It takes hard work, teamwork, and dedication to be a successful student-athlete. Congratulations to our Cougar student-athletes and coaches."
Honorees for each tier of the NJCAA All-Academic American recognitions are listed below.
NJCAA All-Academic First Team: 4.00 GPA
Alena Asche (Pecatonica), Volleyball and Women's Basketball
Brandon Hill (Shorewood), Men's Basketball
Meredith Janssen (Shannon), Women's Basketball
Karlie Krogman (Forreston), Women's Basketball
Allan Peterson (Rock City), Golf
Lucia Pinto Martin (Zamora, Spain), Women's Basketball
NJCAA All-Academic Second Team: 3.80 – 3.99 GPA
Stephan Gabriel (Irvington, N.J.), Men's Basketball – 3.88 GPA
Kierra Schulz (Lena), Softball and Women's Basketball – 3.90 GPA
NJCAA All-Academic Third Team: 3.60 – 3.79 GPA
Alexander Cortez (South Beloit), Golf – 3.67 GPA
Paige Middendorf (East Dubuque), Volleyball – 3.75 GPA
Timber Oakes (Orangeville), Softball – 3.60 GPA
Nicholas Panoske (Davis), Golf – 3.61 GPA
Follow Highland Cougar Athletics' website @highlandcougars.com, Twitter @HCCCougars and Facebook@Highland Cougar Athletics.