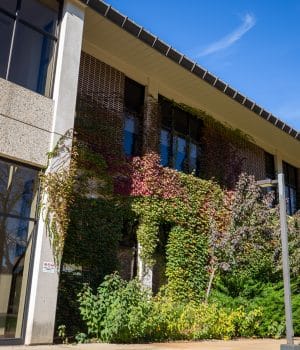 The HCC Women in Science Club presents the Fall 2023 Guest Speakers: Jessica Harweger, BSN, RN, Breast Care Nurse Navigator and Bethany Harvey, X-ray and Mammography Technologist at 3 p.m. Monday, October 16 in Natural Science Room N-107 and via Zoom™, 2998 W. Pearl City Rd., Freeport, Ill. FHN employs both speakers.
"Our Women+ in Science club has been fortunate to have wonderful speakers from FHN, including past speakers Margie Kochsmier, Infection Preventionist, and Tamisha Bonvillian, Family Nurse Practitioner," said Juliet Moderow, a Women in Science Advisor and Biology instructor. "Many of our students are interested in a career in healthcare and this is an opportunity to hear about different specialties that one can go into after earning a degree. This year, we wanted to raise awareness of breast cancer and show how one can go into a career of helping patients learn how to prevent, detect, and receive treatment for breast cancer."
She adds, "Our speakers will discuss two different types of careers related to breast cancer. Jessica Harweger will describe her career as a Breast Care Nurse Navigator and Bethany Harvey will share about her role in cancer detection as an X-ray and mammography technologist."
The program will also connect with the Cosmetology program, which also recognizes Breast Cancer Awareness Month.
Harweger has a Bachelor of Science in Nursing from Saint Anthony College of Nursing and is professionally associated with the National Consortium of Breast Centers. She provides personalized support and resources for patients at the FHN Women's Diagnostic Center at FHN Memorial Hospital. She has a passion for keeping patients engaged and informed about their breast health, including self-breast exams, abnormal mammograms, and biopsies. She assists in coordinating appointments and ensures that each patient's needs are met throughout the continuum of care.
Harvey is a Sauk Valley Community College graduate with an Associate of Applied Science degree. She is ARRT-certified in X-ray and Mammography. She has been working as an X-ray technologist for the past 19 years and joined the mammography team in 2018. She does continue her role in X-ray, while her mammography focus includes performing both screening and diagnostic mammograms as well as assisting with specialized breast procedures.
For more information on the Zoom link, visit highland.edu/events.