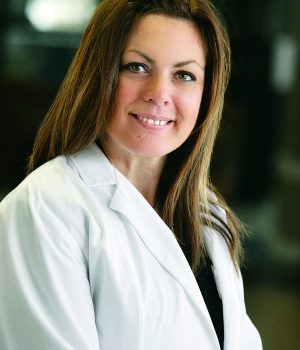 The Women in Science Club invites Margie Kochsmier, MSN, RN, CMSRN, CIC, FHN Infection Preventionist, to speak about her career and current COVID updates at 1 p.m. Sept. 29 via Zoom™.
Kochsmier will provide current COVID updates and the impacts of masks and vaccine mandates.
"We wanted to invite her as a woman in a science career, who has a job dedicated to providing up-to-date information to the community about COVID and keeping others safe," Juliet Moderow, Biology instructor, and a Women in Science club advisor. "We wanted to continue to educate the Highland community about updates so they can make informed decisions."
During her program, she will provide up-to-date information about COVID and current variants, vaccine information and concerns, and how to prevent illness.
Kochsmier is a 1992 graduate of Highland Community College, earning an Associate of Applied Science in Nursing.
She continued her education at the University of Phoenix, ultimately earning her Bachelor's and Master's degree with a specialization in Nursing Education. She has earned professional certifications in Certified Medical-Surgical Registered Nurse (CMSRN) and Certified Infection Control (CIC). She has been employed at FHN for 29 years, where she began as a nurse on the Telemetry unit, later as a registered nurse case manager.
In her current role as an Infection Preventionist, she establishes care requirements including patient safety, infection control, and compliance with regulatory agencies. She collects and analyzes infection control data, investigates infection control concerns, coordinates follow-up care for exposed individuals, and collaborates with all departments of FHN to determine the incidence of health-care acquired infections.
She has worked as a nursing instructor and is currently a part-time instructor at Highland, teaching nursing clinical at FHN. She is a member of the Healthcare Associated Infection Advisory Council in Chicago.
This program is open to all students and staff at Highland and open to the public. The presentation will also be recorded. The Zoom link: https://highland.zoom.us/j/84154196923?pwd=N29mQ2s3b0lxeEV2OHE4cGpINzBiUT09.