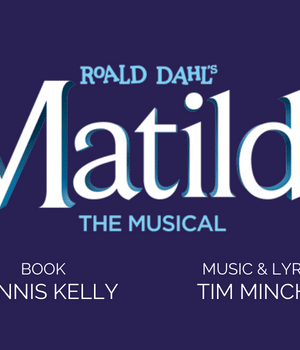 Highland Community College is excited to announce the Tony Award-winning Roald Dahl's "Matilda The Musical" for Summerset 48 in summer 2023. Production dates for "Matilda the Musical" are June 22, 23, 24, 29, and 30, and July 1 at 7:30 p.m. There is a matinee at 3 p.m. on July 2.
"Matilda the Musical" is a captivating and inspiring story of a little girl with big dreams of a better life. With the book by Dennis Kelly and original songs by Tim Minchin, the production has won 47 international awards and continues to excite audiences of all ages around the world.
"We are excited to produce 'Matilda the Musical' at Highland," said Laura Early, Director and Theatre Arts Instructor. "Matilda's story of overcoming obstacles and creating a better life will inspire the entire family. Matilda finds the safety and respect she deserves."
Early adds, "Matilda is a joyous musical with catchy songs and high-powered dance numbers. Children and adults alike will love Matilda."
Summerset is a collaboration of the theatre and music departments at Highland Community College.
An announcement for auditions will be publicized after the new year, with ticket sales available in the spring.
For more information on Highland's Theatre program, visit highland.edu.