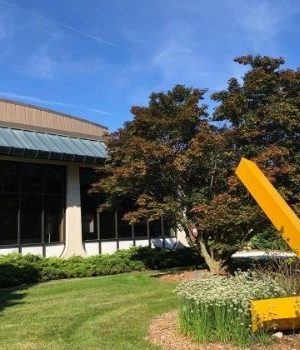 The Highland Community College Concert Band and Orchestra will hold their joint Holiday Concert at 7 p.m. Friday, December 9 in the Fine Arts Theatre in the Ferguson Fine Arts Center, 2998 W. Pearl City Rd., Freeport, Ill.
The concert band, under the direction of Scott Stich, will be playing many traditional Christmas Carols — plus a Hanukkah song, "The Eighth Candle," by Steve Reisteter. Alfred Reed's arrangement of "Greensleeves" will be prominently featured, as well as "The Christmas Song" by Mel Tormé.
"The Holiday Concert with the Highland Concert Band and Highland Orchestra is a fulfilling way for us to give back to our loyal audience for the holidays," Stich said. "Come and join us for a light, heartwarming prelude to the holiday season."
The Orchestra is conducted by Brandon Lamm, featuring the music of "Five Ukrainians in a Bell Tower" — a mashup of Dave Brubeck's "Take Five," traditional song "Carol of the Bells, " a Robert W. Smith transcription of the classic Gustav Holst tune "In the Bleak Midwinter" and "Somewhere In My Memory" from the movie Home Alone by John Williams. Rounding up the program is the popular "Sleigh Ride" by Leroy Anderson.
"We're celebrating the calm and beauty of winter. You're sure to hear familiar tunes, and a little something new," Lamm said.
The community is welcome to this free concert. For more on Fine Arts programs at Highland, visit highland.edu.