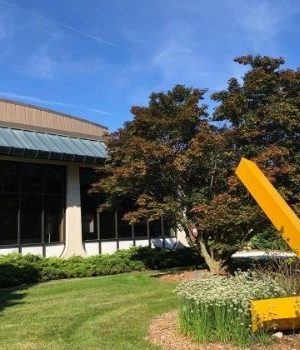 Enjoy the festive sounds of familiar and new holiday songs with a Holiday Concert by the Highland Community College Chorale and Youth Choir at 3 p.m. on Sunday, Dec. 4 in the Fine Arts Center Theatre located in the Ferguson Fine Arts Center, 2998 W. Pearl City Rd., Freeport, Ill.
The Highland Chorale, under the direction of Heidi Spotts-Manthey, will feature a selection of holiday favorites.
"It will be a concert to start your holiday season off right," Spotts-Manthey said.
Under the direction of Dagny Brandt, the Highland Youth Choir will perform holiday favorites like "Noel, Noel," "O Come, O Come, Emmanuel," "Christmas Cookies," "Dancer and Prancer," "Merry Christmas, Feliz Navidad," "A La Nanita Nana" and "O Come, All Ye Faithful," as well as renditions of "Spirit of the Season," "Runnin' to Bethlehem" and "Santa Claus Rock."
"The Highland Youth Choir singers are a dedicated group of singers in grades one through eleven, and it is a delight to work with them," Brandt said. "They are looking forward to sharing their joy and excitement about the holiday season, as they sing a variety of holiday songs."
The Chorale and Youth Choir will combine for a finale featuring "A Marshmallow World" with "The Candy Man" — arranged by Mark Hayes.
The concert is free and open to the public. Donations are welcome.
For more on Highland Fine Arts, visit highland.edu.