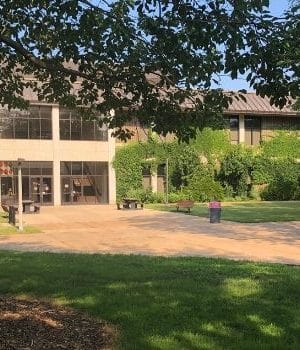 On Thursday, June 16 at 6 p.m., the Highland Community College Adult Education Program will hold its 49th annual GED ceremony in the Student Conference Center (Room H-201) at 2998 W. Pearl City Rd., Freeport, Ill.
The public is invited to witness more than 15 completers receive their certificates and listen to guest speaker Carly Rice of Rockford, who received her GED diploma from Highland. Rice runs Miss Carly's, a home where anyone can find support and connect with others. Miss Carly serves people in need who may have slipped through the cracks, providing hot meals and unconditional love with a side of sass.
Director of Adult Education Rachel Feldhaus said she is proud of this year's candidates and excited for graduates to hear Rice tell her aspirational story since completing the GED program at Highland.
"The research is clear: Earning a GED opens doors to better wages and more opportunities," said Feldhaus. "According to a spring report from the Bureau of Labor Statistics, adults with a GED or high school diploma earn 20 percent more than those without a GED or high school diploma. Completing a GED also facilitates further education and training, including college and career-technical learning."
Feldhaus adds, "Every student who earns their GED is a success, and Miss Carly is a wonderful example of an HCC GED graduate using her education and experience to give back to the community. We are thrilled to have her share her inspiring story at our GED graduation this year."
For more on free programs available to the community through Adult Education, visit highland.edu.