Hospitality Management
The Highland Community College Hospitality Management Associate of Applied Science (AAS) degree creates a pathway for those pursuing a career within the hotel and hospitality industry. Students gain the core skills necessary to work in a group or independently. Participants learn entry-level hospitality field skills in the traditional classroom, alternative delivery methods, and workplace experiences.
The Hospitality Management Program also offers three certificate for students interested in Restaurant Management, Hotel Management, and Hospitality Start-Up.
Career options include:
Food & Beverage Management
Front Desk Management
Event & Meeting Planner
Sales & Marketing Coordinator
Rooms & Operations Management
Executive Housekeeping
Participants have the opportunity to earn Food Sanitation and BASSET certifications. Concepts and material from the program prepare students for industry certifications from the American Hospitality & Lodging Association, including Certified Hospitality Administrator (CHA), Certified Food & Beverage Executive (CFBE), Certified Hospitality Sales Professional (CHSP), and Certified Hospitality Supervisor (CHS).
Hospitality & Tourism Management Bachelor's Degree Completion Pathway
Highland and Northern Illinois University make it possible for hospitality students and graduates to earn a Bachelor of Science in Hospitality and Tourism Management, without leaving the area. The degree completion emphasis is off-campus/online and is designed uniquely for hospitality professionals.
Applicants must have completed an Associate in Applied Science (AAS) degree in hospitality management, restaurant management, culinary arts or a related degree and have a cumulative grade point average of at least a 2.0. To learn more about the about the degree requirements visit the
NIU Hospitality Management completion pathway page or contact a Highland program expert below.
Hospitality Contacts
Evan Talbert, Hospitality Management Instructor
Thedford Jackson, Transfer Coordinator/Student Advisor
Scott Anderson, Vice President: Business, Technology, and Community Programs
Majors
Hospitality Management – AAS (Program Outcomes)
Hospitality Start-Up – Certificate (Program Outcomes)
Hotel Management – Certificate (Program Outcomes)
Restaurant Management – Certificate (Program Outcomes)
Degree
Associate of Applied Science
---
We're Creating Tomorrow's Hospitality Leaders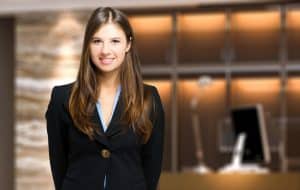 The Hospitality Management Program at Highland is designed to help you build a career that can take you wherever you want to go in the multi-billion dollar hospitality industry.
We help to identify your field of interest, including management positions in the hotel, tourism, travel, food service, entertainment and event planning industries — and develop a detailed plan to achieve your goals.
Our strong business curriculum, embedded in this program, is designed to help you develop the skills you'll need to pursue a range of management positions in the hospitality industry.