The Cannabis Studies Certificate Program gives students the opportunity to explore various
careers within cannabis production, processing and distribution while gaining the skills
necessary to begin working in the cannabis industry upon completion of the certificate.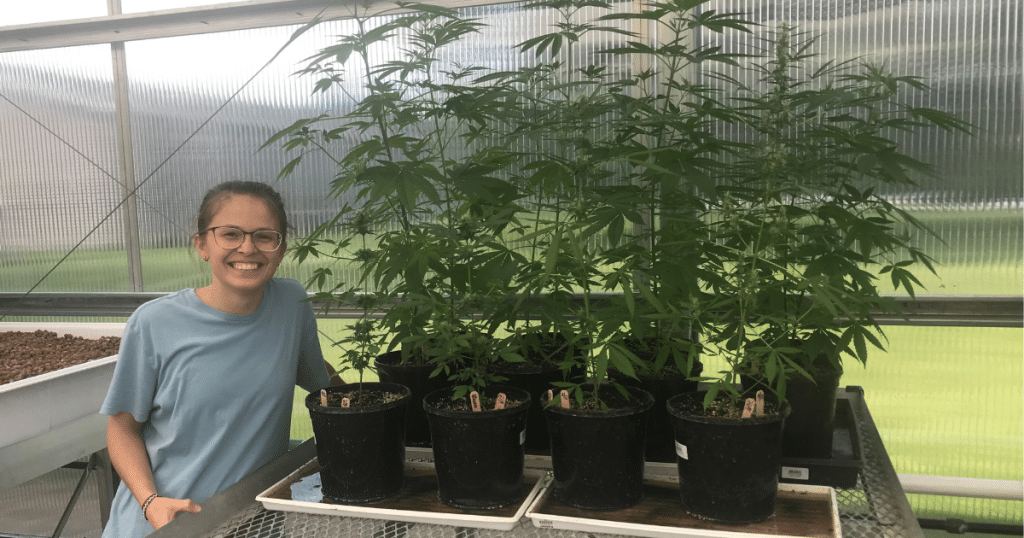 Career Field
Career opportunities within the cannabis industry include a variety of positions in the production, processing, extraction and sales divisions of the industry. Potential careers include Cultivation Technician, Processing Technician, Quality Control Manager, Budtender, Concentrates Processor, Dispensary Manager and more.
Courses
Introduction to Cannabis
Introductory Horticultural Science
Soil Science
Crop Science
Drugs and Society
Pesticide License Training
Cannabis Production and Processing
Agribusiness Contacts
Justin Ebert, Agriculture faculty
Monica Pierce, Agriculture faculty
Vicki Schulz, Student Advisor
Degrees
Certificate
Agri-Business Management Program Outcomes
Crop Management Program Outcomes
Dairy Livestock Management Program Outcomes