Crop and Soil Science
The Crop and Soil Science pathway emphasizes the scientific aspects of managing agronomy and soil health to improve plant production, crop quality, environmental sustainability, and business profit. You gain hands on experience measuring crop performance and soil fertility at Highland's research field plots and in the campus greenhouse. Workplace experience programs are available for you to work alongside industry professionals while learning the latest in crop and soil science. This pathway provides the flexibility to seek employment upon graduation or to transfer to complete a bachelor's degree.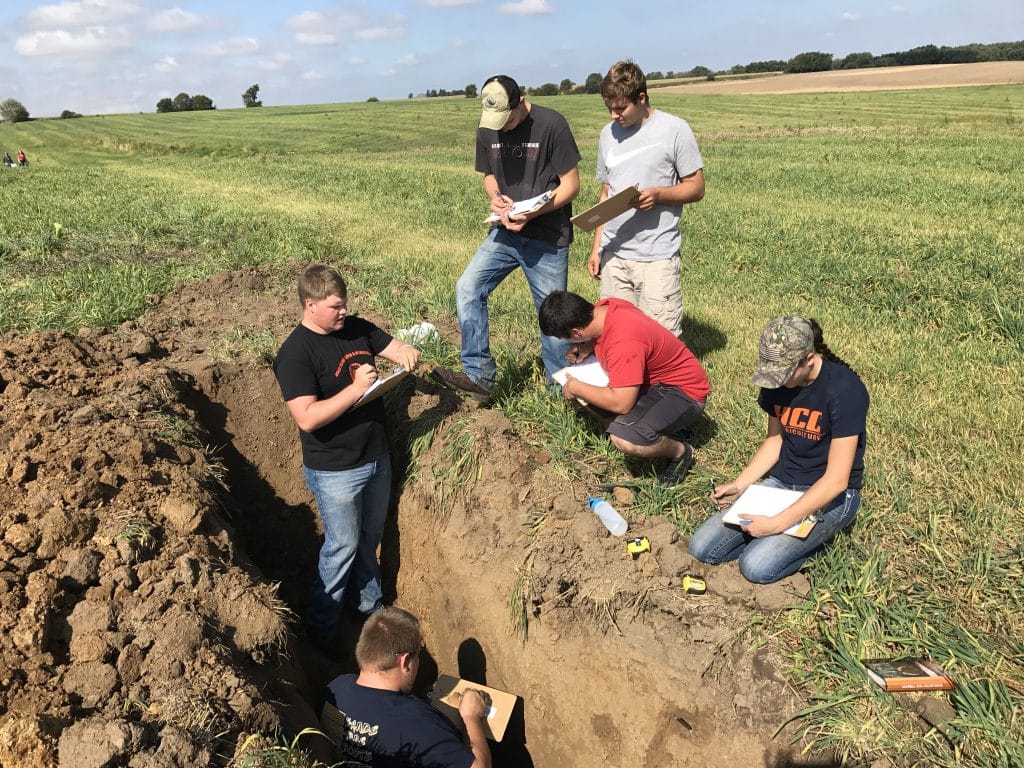 Career Field
With an AAS degree, you may find employment in seed and chemical sales, fertilizer application, grain marketing, crop production, and precision technology. If you continue your education to obtain a bachelor's degree you may work as an agronomist, plant geneticist, plant breeder, soil scientist, or plant pathologist.
When pursuing an AAS degree you must complete a workplace experience program before graduating. If planning to transfer, you must meet with an advisor to determine and complete the course requirements for your desired college or university. Requirements vary depending on the institution.
Crop and Soil Contacts
Justin Ebert, Agriculture faculty
Monica Pierce, Agriculture faculty
Vicki Schulz, Student Advisor
Degrees
Associate of Applied Science (AAS)
Associate of Science (AS)
Agri-Business Management Program Outcomes
Crop Management Program Outcomes
Dairy Livestock Management Program Outcomes