Precision Agronomy
Precision Agronomy uses computer-based technology to make data-driven decisions. Applications of precision technology are utilized in every aspect of agriculture. In this two-year degree program, you will learn how to collect and use accurate data to make well-informed management decisions. This exciting hands-on ag program also covers instruction on crop, soil, livestock, and UAV technologies.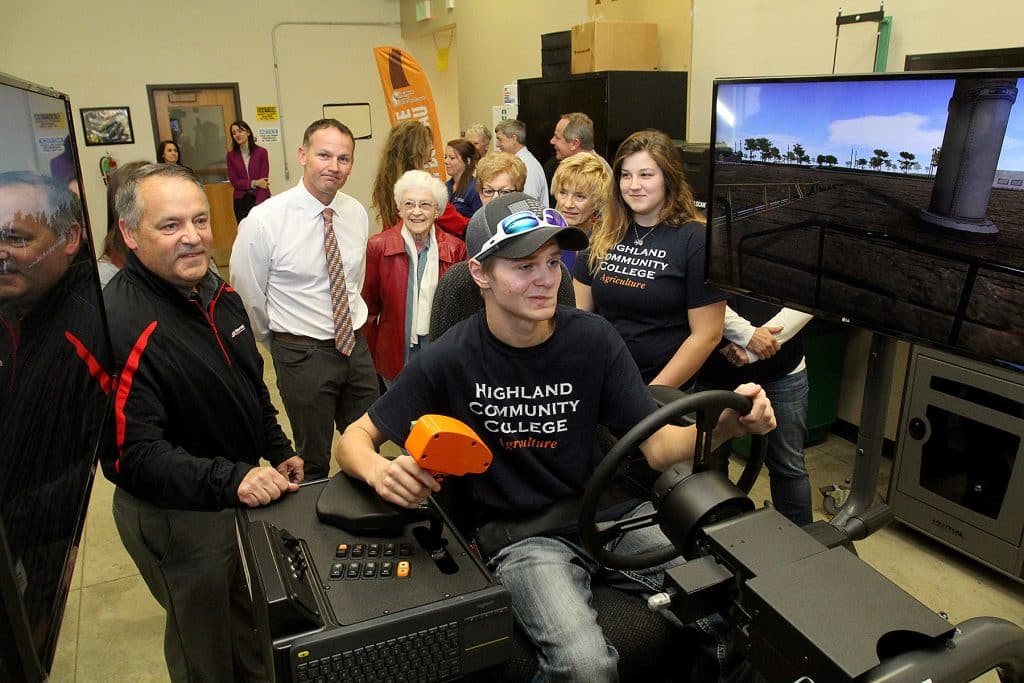 Career Field
As an agriculture technician, you may work as an equipment technician for crop or livestock service companies. You may troubleshoot, maintain, or repair mechanical controls, sensors, and computer software related to agricultural technology. You will collect data on soil fertility, crop yield, and animal health in order to generate maps, charts, and graphs to make decisions regarding animal and crop production, resulting in a more profitable and sustainable business.
If pursuing an applied science degree, you are required to
complete a workplace experience program.
Precision Agronomy Contacts
Justin Ebert, Agriculture faculty
Monica Pierce, Agriculture faculty
Vicki Schulz, Student Advisor
Degrees
Associate of Applied Science (AAS)
Agri-Business Management Program Outcomes
Crop Management Program Outcomes
Animal Science Management Program Outcomes