Agribusiness
In the agribusiness pathway, you will learn marketing, finance, economics, policy, computer, accounting, leadership, and management principles that contribute to the success of agricultural service, supply, and production businesses. Workplace experience programs are available for you to work alongside industry professionals to further develop your skills. This pathway provides the flexibility to seek employment upon graduation or to transfer to complete a bachelor's degree.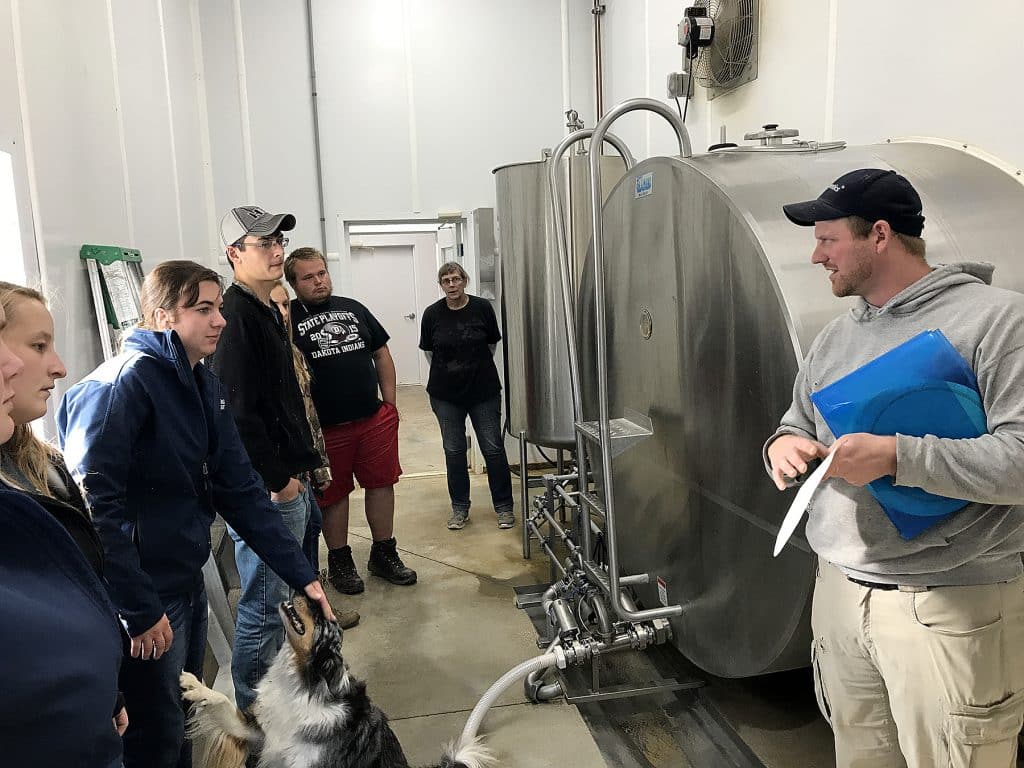 Career Field
With either an AAS degree or a 4-year degree you will have a wide variety of career options available. You may find employment as a commodity merchandiser, agricultural loan officer, accountant, supply chain manager, marketing specialist, farm manager, or sales representative.
When pursuing an AAS degree you must complete a workplace experience program before graduating. If planning to transfer, you must meet with an advisor to determine and complete the course requirements for your desired college or university. Requirements vary depending on the institution.
Agribusiness Contacts
Justin Ebert, Agriculture faculty
Monica Pierce, Agriculture faculty
Vicki Schulz, Student Advisor
Degrees
Associate of Applied Science (AAS)
Associate of Arts (AA)
Agri-Business Management Program Outcomes
Crop Management Program Outcomes
Dairy Livestock Management Program Outcomes